Hozier
. You remember. That dude who burst into our ears, and hearts, back in 2014.
Take Me To Church
, and the beautiful, self-titled album,
Hozier
... a
Grammy nomination
and
performance with Annie Lennox
,
a sold-out USA tour
... one new
song for the movie, Legend Of Tarzan
.. and since then, nothing. Crickets. Silence...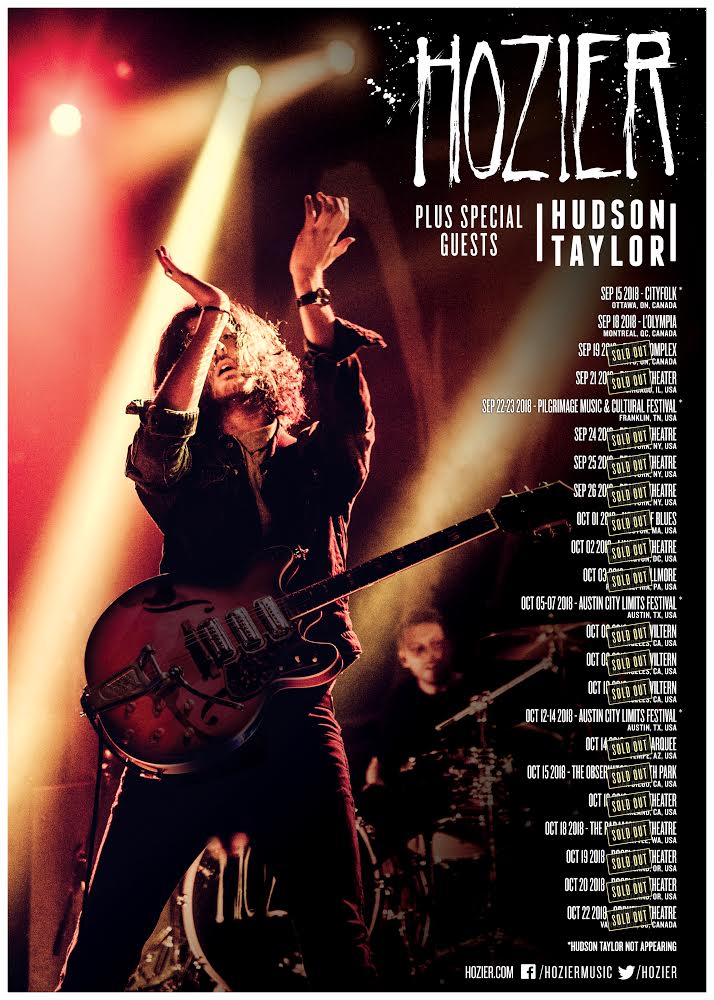 Nearly four years, and that's a long time for a young artist. It's a long time for any performer who doesn't already have a long-established fan base and back catalog. It's a time during which other new stars can appear, appeal, burn bright and fade away. Young fans become grown-ups-with-kids in that time. Where had he gone?
Just the
occasional tweet
promising new music... and then, a tour announcement (already sold out?), several festivals, a few rehearsal dates... and a new EP. Only four songs... but it is new
Hozier
music.
He's back. He never went away.
From the first notes of Nina Cried Power, you know it has been worth waiting for... Featuring R&B, gospel and hall-of-fame singer-songwriter
Mavis Staples
, the song is so full of soul it's bursting. And that bass line...
Leaning more to soul, more soul, and folk than blues, the EP is a tantalizing tease, a reminder that we are still waiting for a new album; it's a promise of more to come, and it's a hope that there will not be three more years to wait.
Take a listen to Nina Cried Power here. Not only soul... it's protest, and activism, and human power, and the legacy of so many great singers who stood up for what they believed in.
Every artist has their own creative cycle, some longer than others. And just because someone is a musician, a performer, it doesn't mean that the rest of their life stops.Whatever the reason for long times between releases, it's all worthwhile. Just ask any
Tool
fan.
For more information, check
Hozier's website
or
Facebook
.
Tour dates--if you can manage to get hold of a ticket--are here.
I assure you,
you're in for a treat.